One Smile- One Card at a time
We don't really like to "toot our own horn" but we have had the chance to be apart of so many amazing projects all over the country- we just had to share.
Scrappers Give Thanks

Scrappers Give Thanks is an annual community scrapbooking project benefiting a chosen charitable cause or organization. Founded by
Jennifer S. Wilson
with gracious support from
Anna Aspnes
, our
inaugural project
in 2009 delivered over 650 handmade cards to
Operation Write Home
.
The 2010 Project
The 2nd annual Scrappers Give Thanks project had a goal of assembling 2000 participant-created 4×6 cards into 100 ten page (double-sided) mini albums to be delivered to 10 children's hospitals across the country. These scrapbook-style mini artworks are full of positive words, happy images, jokes etc. The goal was met and then some... the best part? Printing all of these inspirational cards and knowing each one would help a child somewhere!
YOU
are amazing.
YOU
are inspirational.
YOU
helped.
Thank
YOU
to all who participated this year.
These Children's Hospitals will receive hundreds of these beautiful cards!
* St. Jude Children's Research Hospital
* Primary Children's Hospital
* Nationwide Children's Hospital
* Cardon Children's Medical Center
* Helping Children's Hospital
* Florida Hospital for Children
* Sacred Heard Children's Hospital
* Children's Healthcare of Atlanta
* Children's Hospital of Illinois
* Poudre Valley Hospital
The Persnickety Prints team feels honored that we could be apart of such a great effort.
St Jude's Patient of the Month (February)
Nylah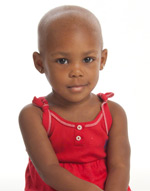 2 years old
Diagnosis:
Nylah was found to suffer from Wilms tumor, a solid tumor of the kidney, in spring 2010.
Nylah loves baby dolls and dancing. She isn't one bit shy and loves to have her photograph taken. "Even when she developed a fever, she was the same happy child," said her mother. For weeks, Nylah had a fever on and off, but her energy level and smile never waned. Read more...
For
future projects
or to find out more about
ScrappersGiveThanks.org
visit the
site here.
***************************************************************************
Want to HELP with something NOW?
Our good friend, Kristina is raising money for her Mother who has been diagnosed with multiple sclerosis.
Why We Fight MS
Having multiple sclerosis means that you may not be able to walk when you wake up. Or that you may suddenly have impaired vision. Or that your memory will fail you for no apparent reason. The symptoms of MS are different, and devastating, for everyone - the only certainty is that it will affect yet another person every hour of every day.
"I am going to be participating in the MS Walk on April 9th in Nashville in honor of my Mom who has multiple sclerosis. My goal is to raise $500 before the walk and so far I have raised $200." -Kristina
Kristina has called in the troops and is giving away some awesome prizes! What does that mean?
1. you
donate
for a good cause (in this case it is for MS- there will be a cure!)
2. you feel warm fuzzy's
3. AND you are entered to win..
check out the goods
It is a win-win situation here.
You can also read about something we are helping out with:
It seems we all know someone with Cancer, if you don't, count your many blessings!
In 2009 my Mom was diagnosed with Non Hodgkin's Lymphoma, and last year my 25 year old brother was diagnosed with CML Leukemia. Just waiting for my turn:)
I am happy to say that our prints do have a purpose, especially when it comes as a pre-made inspirational designs from
Kristina
.
Each month Kristina will produce an 8x10 sized print, all profits will go to a cause.
Next month will be the Leukemia and Lymphoma Society in honor of my cute little Mom.
Check out all of the info on
Kristina's Blog
to get these prints- and of course, to get those warm fuzzy's!